Report: Elton John teams up with Sebastian Ingrosso, Axwell, Ryan Tedder
JUST ADDED: 5 Seconds of Summer will be rocking the stage at this year's iHeartRadio Music Festival Village in Las Vegas! The band sat down with Ryan Seacrest to break the news. Click here to buy your tickets now, before they sell out!
Listen to Sebastian Ingrosso on iHeartRadio | Listen to Axwell on iHeartRadio | Listen to Elton John on iHeartRadio
Bet you didn't see this one coming! Elton John will reportedly be featured on a track co-produced by Sebastian Ingrosso and Axwell, as well as One Republic's Ryan Tedder.
In a new interview with Billboard, Tedder revealed a number of artists he was working with, and mentioned the collaboration with the music legend and the legendary dance music stars. He says the track was written and co-produced by Ingrosso and Axwell, and features Elton's vocals.
The One Republic frontman didn't reveal the title of the track or any possible sign of a release date, but in the Billboard interview, the song was described as "an as-yet-undetermined project."
This isn't Tedder's first time working with Sebastian Ingrosso and Axwell. He appeared on their hit, "Calling (Lose My Mind)."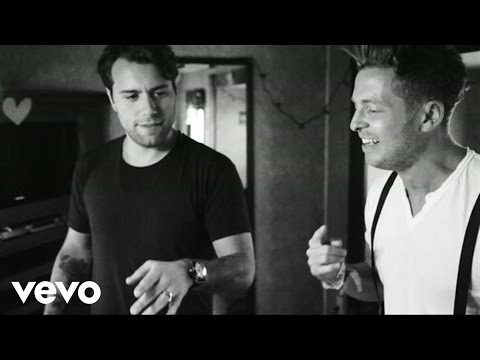 Photo Credit Getty Images